What's the best time to travel?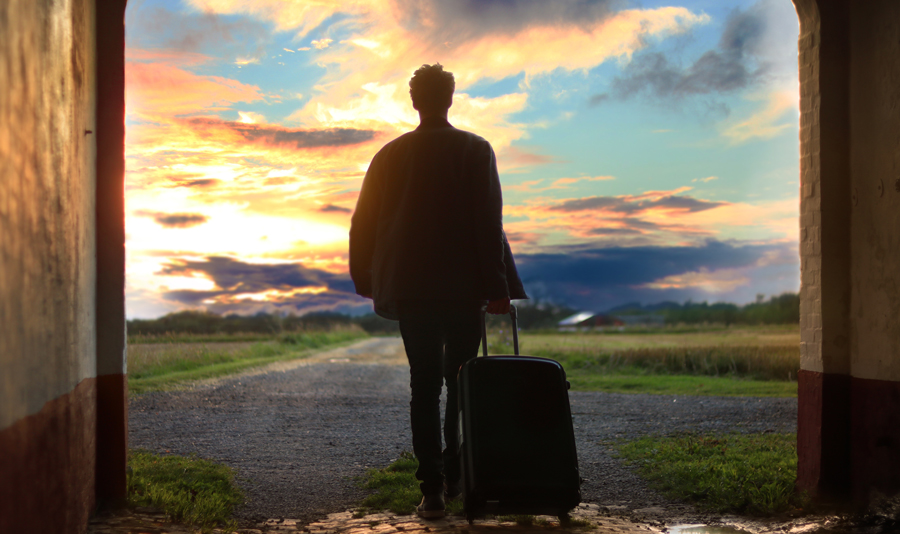 Asia
Summer can get extremely hot in China, so we think early September/October in autumn is the best time to visit. Hong Kong's climate is sub-tropical, so avoid it during May to November because it can also experience typhoons at this time. To avoid the worst of the rain and humidity, October is the best time to visit Malaysia and Singapore. While, we love to visit Thailand from November to February when it's at it's busiest, so booking ahead is a must. To see Japan's cherry blossoms, visit from March to May. But if you visit in October to late November, you'll see the beautiful autumn foliage.
Southern Africa
For safaris in South Africa and Zimbabwe look at May to September because it's the dry season, which means wildlife is easier to spot and there are fewer tourists about. The best time to see the wildebeest migration is in Kenya's dry season, which is June to October. However, it can be crowded at this time.
Middle East and North Africa
Summer in the Middle East and North Africa attracts fewer crowds because temperatures are around 40 degrees. Winter is the high season for most of this region because the days are still sunny. However, the nights can be chilly. We think Spring in Morocco from April to May is the best time to visit. But if you don't mind really cold nights and sometimes snow, then December and January is for you.
Europe
Travelling to western Europe in the shoulder seasons, traditionally April to mid-June and September to October has benefits; pleasant weather, fewer crowds and it's usually much cheaper. Early summer is a good time to visit Scandinavia however, if you want to see the Northern Lights winter is the best time to go. Visit in early spring for Turkey however, Gallipoli will be crowded around Anzac Day and July to August will be very hot.
North America
Due to the size of America and Canada there are a variety of seasons and climates, so the best time to go will depend on what area you want to visit. October is a good month with fewer crowds, pleasant weather and lovely autumn colours. Generally, the prices for accommodation are cheaper as well. Summer can be crowded, and is typically quite hot, and prices can be high. This is also the time of the North American school holidays. Spring or autumn is best for the mid-west, to avoid the heat of summer and the cold of winter. If you are going to the Gulf of Mexico or the Eastern Seaboard, avoid hurricane season from June to November.
South America
The seasons of South America are similar to Australia. Being near the equator, Peru has mild winters and summers however, high in the Andes, around Machu Picchu, there are distinct wet and dry seasons. April to May has clear skies, and generally fewer crowds, with June to August being the busiest. The Inca Trail is closed in February for maintenance. Argentina is best to visit in April and May. The coastal cities of Brazil, such as Rio, are still warm in winter and not as crowded. The dry season from June to December is a good time to see the Amazon, unless you want to see wildlife, in which case you would need to go in the wet season. Due to the length of Chile, there are a wide range of climates. If you want to see the lot, then travel in summer from December to March. This is the busiest time, but you will be able to have the best access to the whole country including Patagonia and the Andes. For Antarctica, summer is the time to travel is November to March.
Want to find out more about when to travel? Get in touch now.