Blog – the travel diaries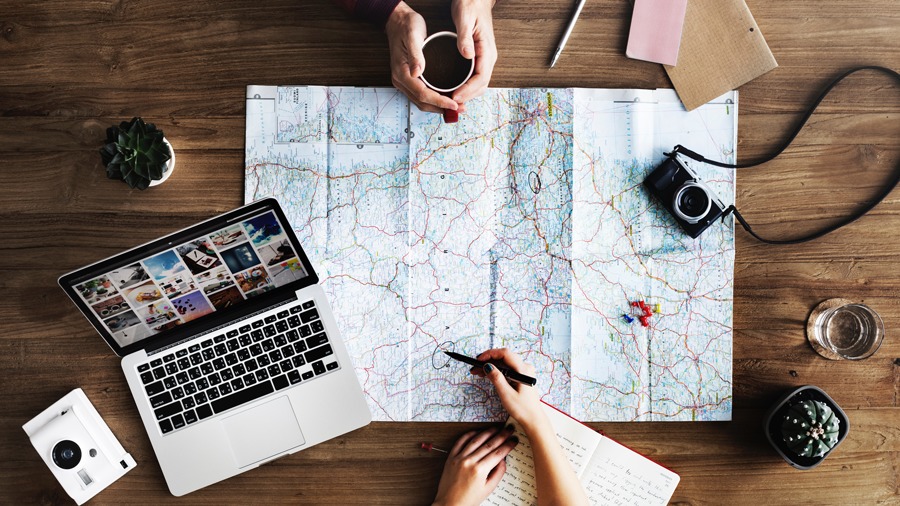 NOVEMBER 2019
SMALL GROUP TOURING – EUROPE
There are many advantages of small group tours in Europe. Here's why we think you should book a small group tour for your next European holiday. Read More…
AUGUST 2019
GETAWAY THIS CHRISTMAS TO A WINTER WONDERLAND
There are times in life when you know you're living a moment you'll never forget. For anyone living in the great land down under, experiencing a Christmas in Europe is one of those moments. Read More…
AUGUST 2019
TIPS FOR TIPPING IN EUROPE
For many of us, knowing how much and who and when to tip can be more than just awkward, it can be embarrassing and even humiliating if you get it all wrong. Read More…
AUGUST 2019
TOP 5 EUROPEAN DESTINATIONS FOR 2020
Forget Paris and Rome next year. Take the road less travelled, but infinitely more popular with our top 5 European destinations for 2020′. Read More…
JUNE 2019
HIT THE ROAD IN NEW ZEALAND
Bek, Peter, Emma and Adrian Bailey experienced New Zealand at its best in April when they took a two-week self- drive holiday there. Read More…
MAY 2019
REVIEW: LUXURY CRUISE ON THE SILVERSEA, SILVER SHADOW
This is an independent assessment of a cruise on the Silversea Silver Shadow by Stuart & Lorraine – regular Holiday and Cruise Centre customers. Read More…
MAY 2019
HOW TO KEEP YOURSELF AND VALUABLES SAFE WHEN TRAVELLING
As regular travellers through Holiday + Cruise Centre, Lorraine and Stuart have a wealth of travel experience. Here are some of their tips to keep yourself and your valuables safe when travelling. Read More…
APRIL 2019
WHAT'S THE BEST SIZE CRUISE SHIP?
We've had the privilege of helping regular cruisers Lorraine and Stuart book numerous cruise holidays since they started cruising back in 2011. To help you pick the right size cruise ship, Lorraine and Stuart have put together some helpful notes. Read More…
FEBRUARY 2019
THE OBERAMMERGAU PASSION PLAY *Cancelled for 2020
The Oberammergau 'Passionsspiele' or Passion Play has been performed in Oberammergau every ten years since 1634, a time when the Thirty Year's War and Bubonic Plague were ravaging Europe. Read More…
FEBRUARY 2019
WHY RIVER CRUISING IS THE NEW 'HOT' HOLIDAY
Imagine sitting on the top deck, under perfect blue skies, as fabled landscapes, dotted with castles, villages and vineyards drift by. And just a flight of stairs below, you have all the amenities of a modern hotel. Read More…
JANUARY 2019
HOW TO PLAN THE PERFECT HOLIDAY
Planning a holiday on your own can be a little daunting. From visa's and vaccinations to hotels and hostels. Take a look at our tips to get started. Read More… 
JANUARY 2019
KEY MOMENTS IN TRAVEL FOR 2018
2018 has been a big year in travel across the world. Take a look at some of our favourite travel industry stories for the year that was. Read More…
DECEMBER 2018
CHRISTMAS MARKETS IN EUROPE
The aroma of hot spiced drinks, sweet baked goods and glittering Christmas lights. Discover some of Europe's most magical Christmas markets. Read More…
NOVEMBER 2018
THE GREAT TRAIN JOURNEY & WHY IT SHOULD BE ON YOUR BUCKET LIST
People and suitcases fill the platform. The conductor's whistle blows. Steam suddenly bursts from the bowels of the train as it jolts to life. The last of the passengers' wave goodbye as they hurriedly find their seats. Read More…
OCTOBER 2018
TOP 5 REASONS TO TAKE A CRUISE
Why is a cruise the perfect holiday? Because you should be able to relax and unwind on holiday, not worry about where to eat or how to get around. Plus, there are literally hundreds of ships and itineraries to choose from. Read More…
SEPTEMBER 2018
CLUB MED KANI – FAMILY PLAYGROUND
This tiny paradise is a place where natural wildlife thrives on land and sea, and where water sports and adventures are yours for the taking. Read More…
JULY 2018
WHAT'S THE BEST TIME TO TRAVEL?
Knowing when to travel can be a little tricky. Fortunately, our terrific and well-travelled team have compiled a list of destinations and seasons. Read More…