Top 5 reasons to take a cruise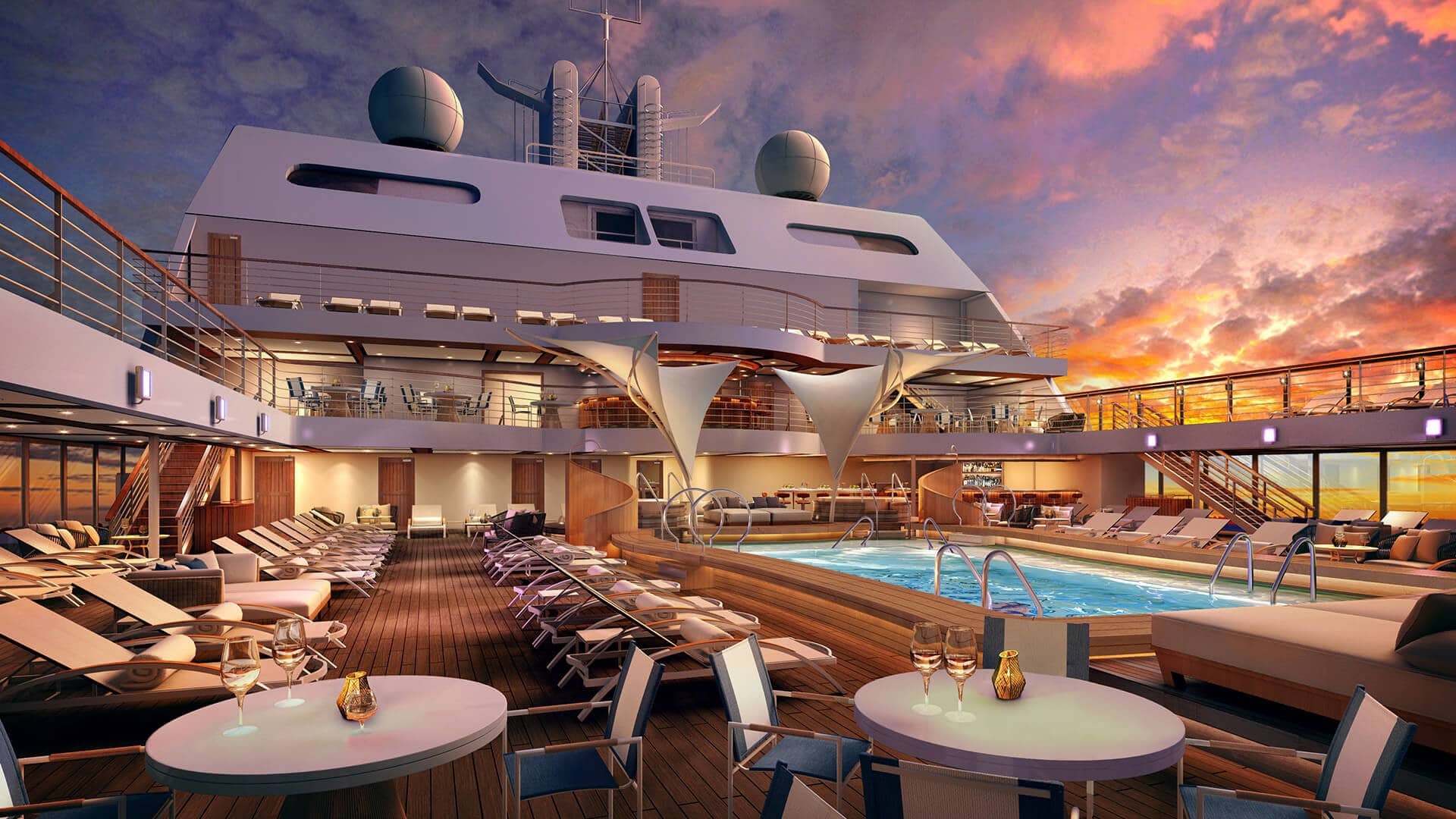 The perfect holiday
Why is a cruise the perfect holiday? Because you should be able to relax and unwind on holiday, not worry about where to eat or how to get around. Plus, there are literally hundreds of ships and itineraries to choose from.
1. Everything is organised for you
Most cruise lines will let you select your dining options, shore excursions, and spa treatments in advance. So as soon as you step on that gangplank your ready to relax.
2. You only unpack once
Forget the endless search for things you might have forgotten to re-pack, like your toiletries or that single sock tucked under the bed.
3. You will meet interesting people
You will be able to meet people from all over the world on a cruise because there are so many opportunities to strike up a conversation.
4. Food, food and more food
If you enjoy good food and plenty of it, then a cruise is for you. Most cruise lines offer top Chefs who not only offer fine dining menus but provide child-friendly options as well.
5. Leave from Melbourne
You don't have to take an international flight, just head to Melbourne, board your cruise ship and you're away. What could be better than that?

Talk to a travel expert and personalise your trip
As a Cruise Master with the International Cruise Council of Australia, Holiday and Cruise Centre owner Nicole can help you find the perfect cruise. Some of Nicole's favourite holiday destinations include Italy, Spain, Scotland, New York and New Zealand.

Fill out your details and we'll help arrange the perfect cruise for you!
Check out some of our other cruise stories
REVIEW: LUXURY CRUISE ON THE SILVERSEA, SILVER SHADOW
Discover Silversea Cruises, Silver Shadow with regular H+C cruisers Stuart & Lorraine Read More…
WHAT'S THE BEST SIZE CRUISE SHIP?
To help you pick the right size cruise ship, Stuart and Lorraine have put together some helpful tips. Read More…