100% Pure New Zealand
Getting behind the wheel, cruising through breathtaking scenery, pit-stopping whenever you want to… Nothing quite encapsulates freedom like a road trip, and if you're wondering where your next road adventure should be, we have the answer: New Zealand! With sublime forests, ancient rock formations and spectacular mountains, it's PERFECT for scenic drives.
Better yet, our friends at Anzcro have already taken care of all the logistics by carefully designing self-drive packages that provide convenience, peace of mind, AND the flexibility of travelling independently.
South Island Escape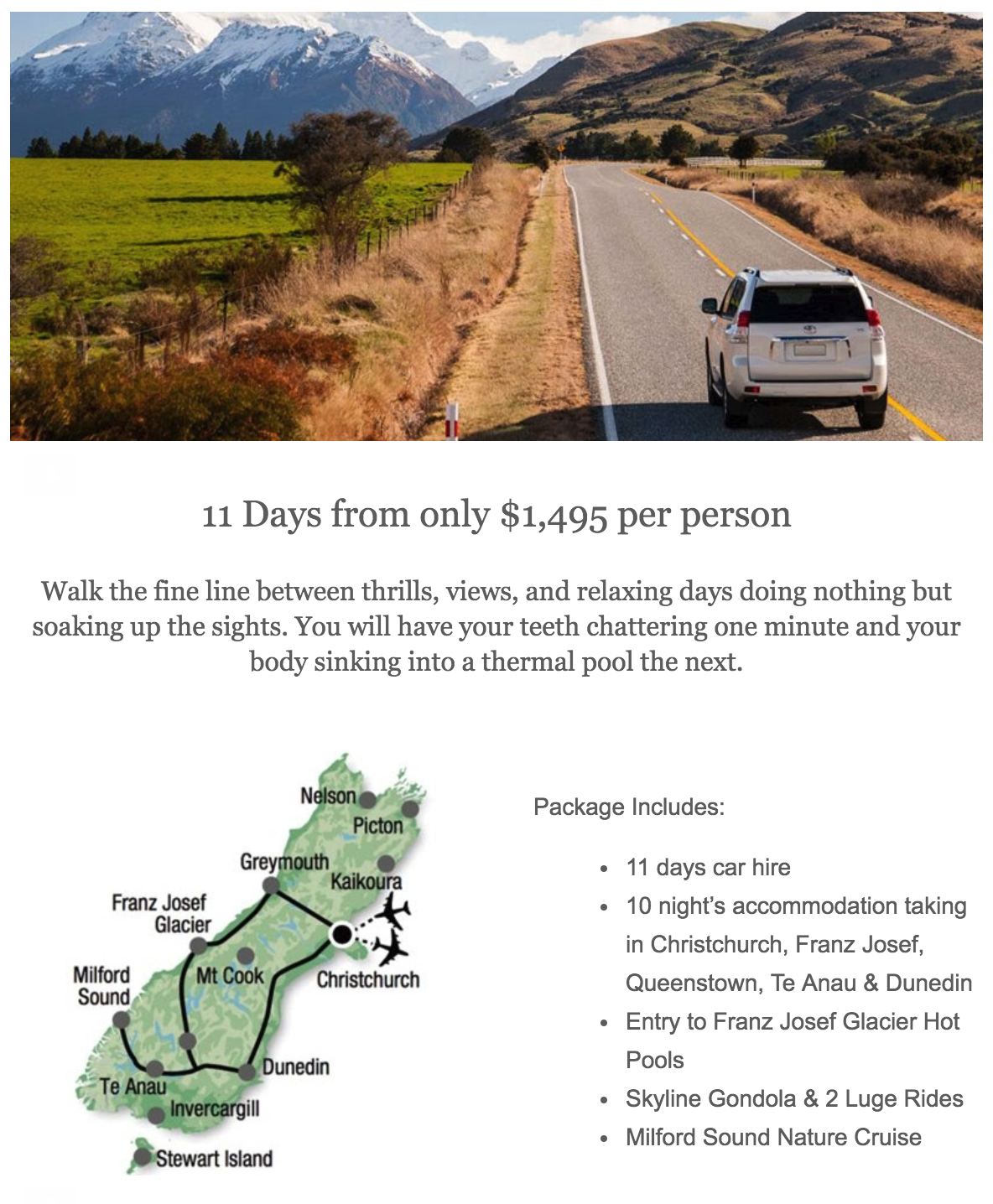 North Island Adventure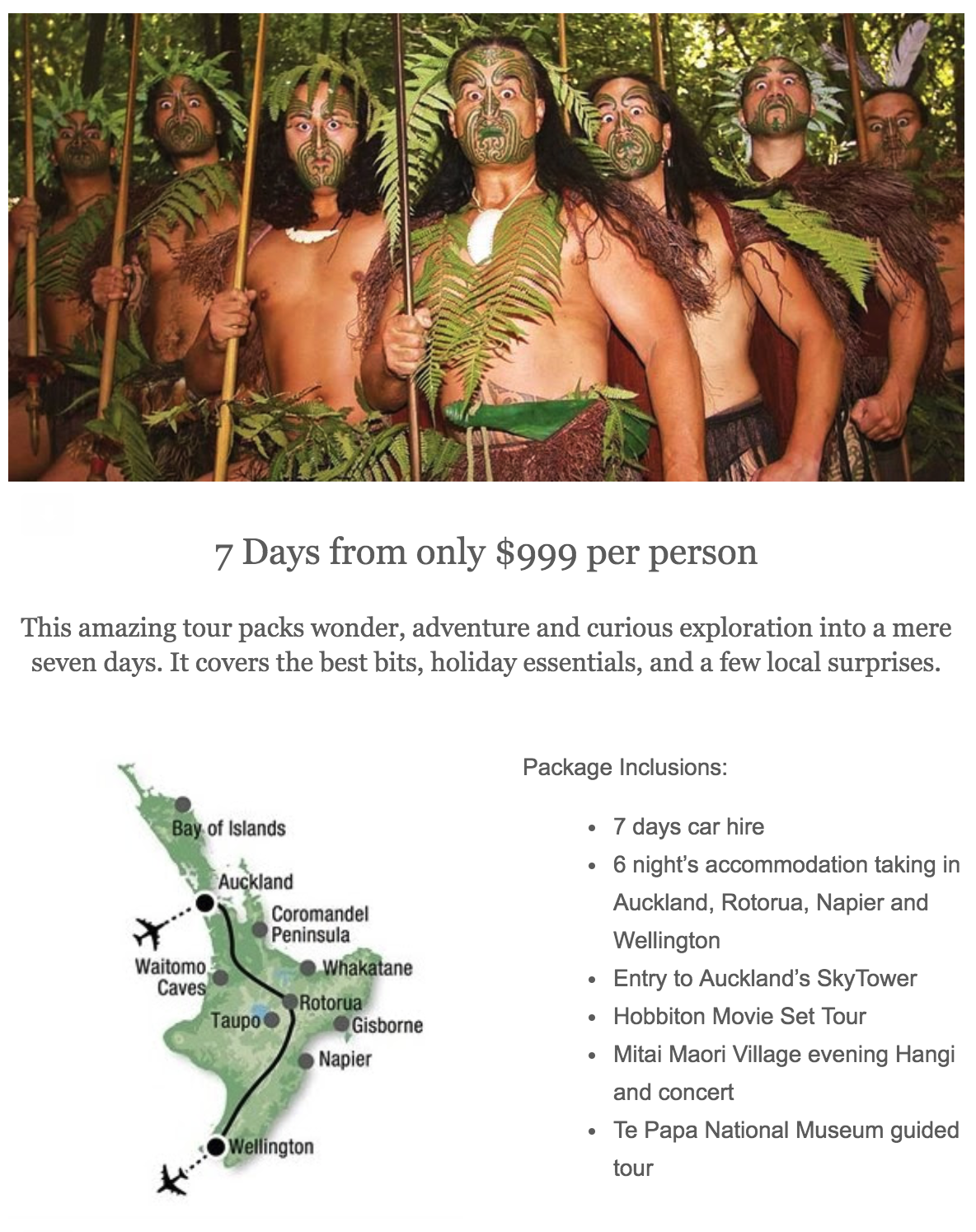 Enquire about a New Zealand Road Trip Now!