Getaway this Christmas to a Winter Wonderland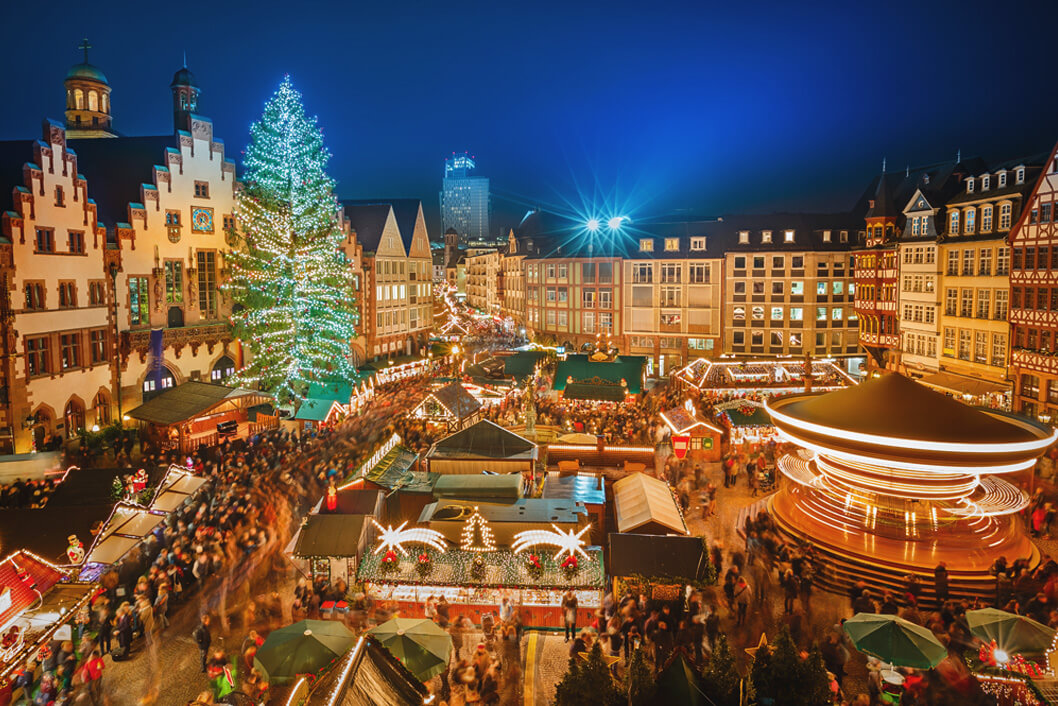 There are times in life when you know you're living a moment you'll never forget. For anyone living in the great land down under, experiencing a Christmas in Europe is one of those moments.
Strolling upon ancient cobblestones surrounded by the scent of roasting chestnuts, the crisp air, horse-drawn carriages and snow-covered mountains … you couldn't be further removed from the hot summer sun back home.
Plus, Christmas can be a very stressful time with all that shopping, planning, cleaning. Add to that, the flies, mozzies and overpriced priced prawns.
So forget the shops and the last-minute hustle for presents, and instead grab a spiced gluhwein and take to the laneways and village squares in Europe where you can enjoy the charm and splendour of Winter Christmas markets.
Another benefit of a Christmas tour is the friends you make and the shared experiences at one of the most joyous times of year.
Picture being part of the group that enjoys a Bavarian dinner in Munich then a five-course Christmas lunch at an Italian castle? Imagine then travelling through countryside best known for the 'Sound of Music', followed by Venice and Milan in one amazing experience after another.
There are also Christmas Market tours that explore Paris, Lyons and the French Alps en-route to Milan, or Berlin to Munich at Christmas Markets through Prague, Saxon Switzerland, Dresden and Bamburg.